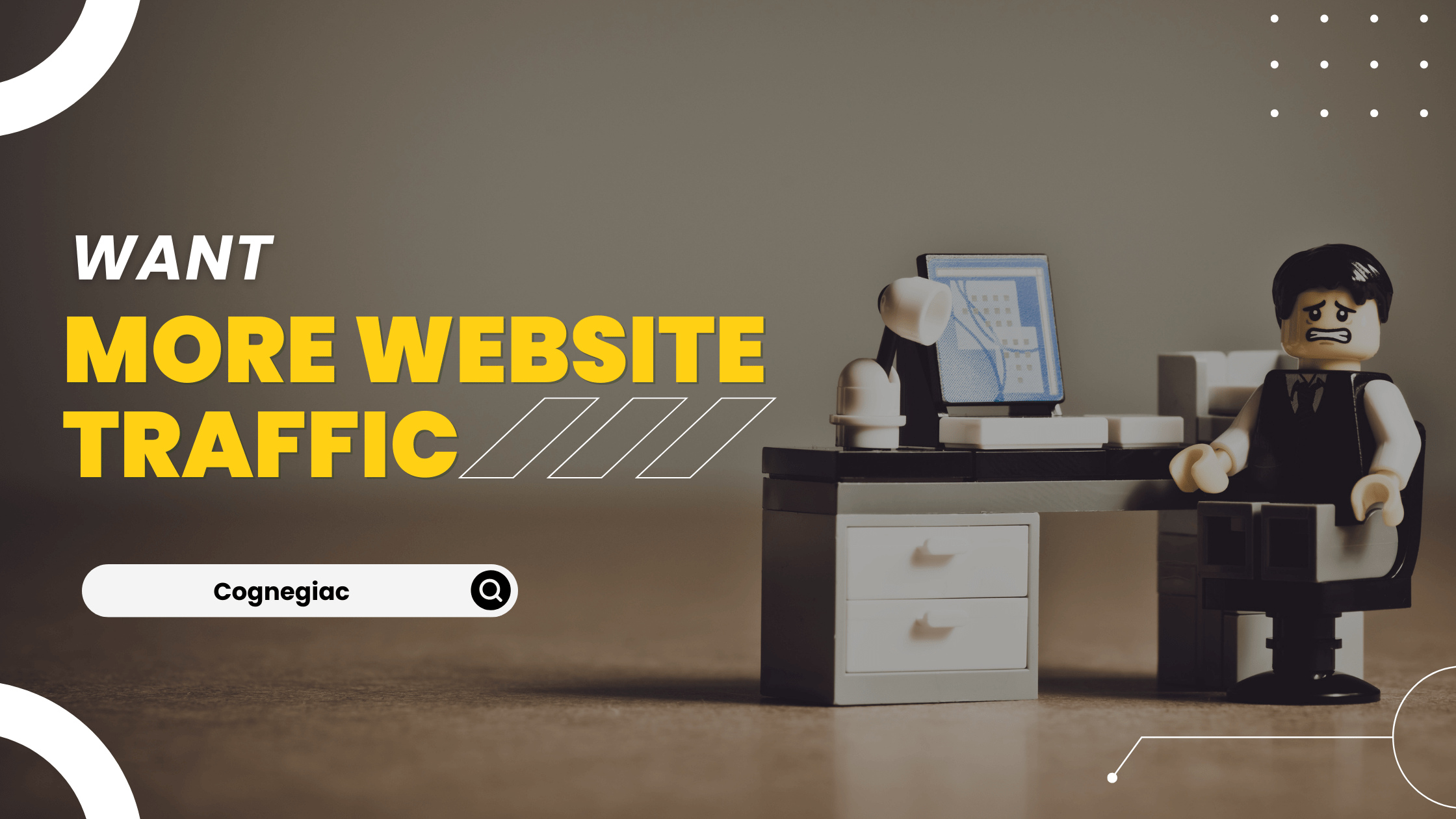 Are you trying to sell your product or service and want more people to engage with you? Or do you want to build your brand through digital marketing? Whatever the reason is, there are plenty of ways how one can increase website traffic in 2022.
If you are looking for a reputed and trusted digital marketing agency offering reliable SEO, SMO services and that can help you in increasing website traffic in 2022, look no further that the Cognegiac. Being the leading IT company, their services cover a wide range of scope and spaces, keeping in mind the global standards, international values and long-term commitment. The main motto of the company is to offer efficient, effective, and effectual services that speak volumes of our innovation, dedicated skill-set, and novelty.
Search Engine Optimization: SEO is one of the most vital aspects if an organization wants to increase its website traffic. By choosing the reliable digital marketing company, people can easily browse you online. Below mentioned are few tips how you can get started:
use adequate titles and description in your content
Your website should be easy to browse
Collect proper images for SEO
Daily upload relevant content
Use share/like button on Facebook to promote social networking
Upload correct audio-visual content: Choosing and uploading high quality images and videos to your content would also be a wise option as it captures users' attention. Also, make sure the images you are uploading loads faster to make it user friendly. Moreover, you can add interesting data and graphics to break the large blocks of text. Cognegiac is the most trusted SEO digital marketing organization having adopted futuristic work methods in new and existing technology so that they complete more than 650 projects.
Upgrade your brand through social media: In today's world, it is very important to socialize and promote your brand or company's name through social networking sites like Facebook, Twitter, LinkedIn. By creating social media profiles, just with a single click, so many users or customers can get connected to you. This will not only build trust among your buyers, but will also increase website traffic in 2022.
Create eye-catching heading: A large group of people like to read and share articles that have eye-catching headlines and images. The headline is the first thing that attracts more and more people making it user engaged. Therefore, while uploading and sharing a blog, make sure your write-up has high-quality images and attractive title.
Connect with your audience: One of the best ways to increase website traffic in 2022 is to connect with your audience. Talk to them, lean about their queries, solve them, connect with them on social networking sites, and offer them the best digital marketing solution.
If you are looking for a trusted and reliable application design, digital marketing, or a software consulting firm, connecting with Cognegiac would a wise option. They have a large team of expertise with countless tech solutions in more than 19 countries.