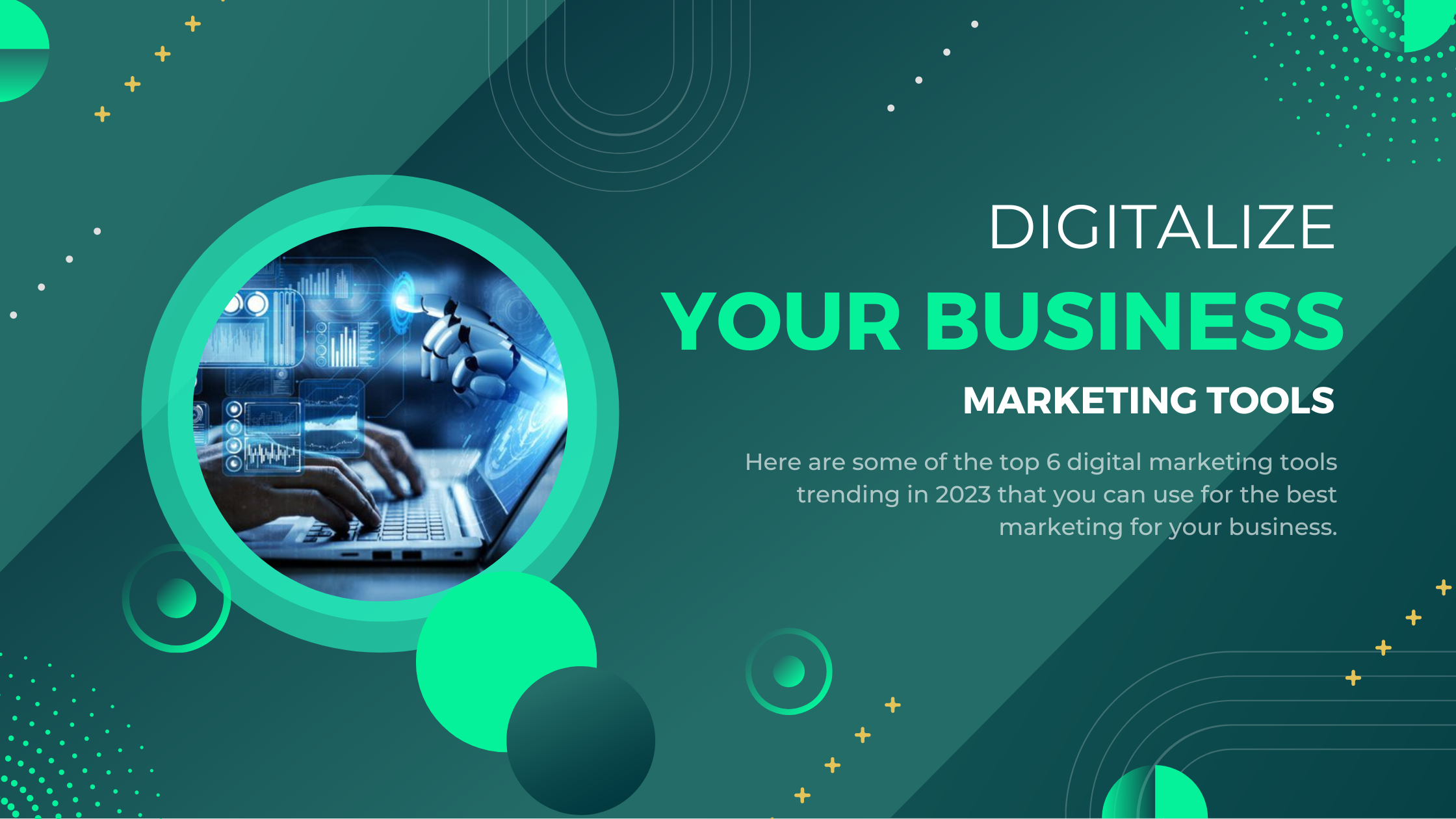 Digital marketing tools will continue to be an important part of the marketing mix for businesses in 2023. These tools can help businesses reach new customers, measure marketing performance, and create engaging content. Here are some of the top 6 digital marketing tools trending in 2023 that you can use for the best marketing for your business.
GoHighLevel
GoHighLevel is the best marketing tool for agencies and business owners. It helps businesses track their online presence, social media activity, website traffic, leads funnel building, email marketing, sub-agency account creation, and more.
Also, this tool provides various marketing automation features like automation workflow creation and management for Facebook and Google ads, auto-reply, and customer calls. It comes with a free trial to try it out for yourself. We can provide you with any support at Cognegiac regarding various business tools to grow your business productivity.
CLICKUP
CLICKUP is an all-in-one project management platform that helps businesses streamline their operations and maximize efficiency. With its intuitive user interface, customizable workspaces, and powerful automation tools, CLICKUP is a great choice for businesses looking to stay ahead of the curve in 2023. It allows users to create tasks, assign them to team members, and track progress in real-time.
SEMRUSH
Semrush is an all-in-one toolkit that helps boost businesses' online presence. It provides users with various features to help improve SEO, social media marketing, and website optimization. We use Semrush which has a wide range of features tailored specifically for digital marketers, making it the perfect tool for improving their online marketing efforts.
TRELLO
Trello is one of the most popular content management tools today. It allows users to create, schedule, and manage content online. The tool is perfect for teams tracking what is being published and when. Trello is user-friendly and easy to use, making it a great choice for any business.
We at Cognegiac also use the same tool for our team management; we can also implement this tool for your business to manage tasks and teams smoothly.
SURVEY ANYPLACE
Survey Anyplace is a fun and efficient tool that creates interactive quizzes and surveys for its intended customer base. The company helps build engagement and understanding by providing tools and services tailored to its customers' needs. Survey Anyplace is an excellent way to get feedback from people who are important to your business or organization without spending hours designing and conducting surveys.
ACTIVECAMPAIGN
Active Campaign is the best email marketing tool that helps you to craft email campaigns and promotions that connect with your potential customers. It offers complete customization of both the campaign and promotion content and the ability to track how effective each message is. We at Cognegiac can integrate this email marketing tool for the best services.
In The End
The digital age is booming, and businesses must embrace the digital revolution to stay afloat. Here are six top-rated marketing tools to help you digitalize your business in 2023. So get started with us today, and see where your business can take you! Digitalize Your Business from Cognegiac by visiting our website https://cognegiac.com/. If you have any inquiries, you can call us at +91 9667165276 or send email at abhi@cognegiac.com.